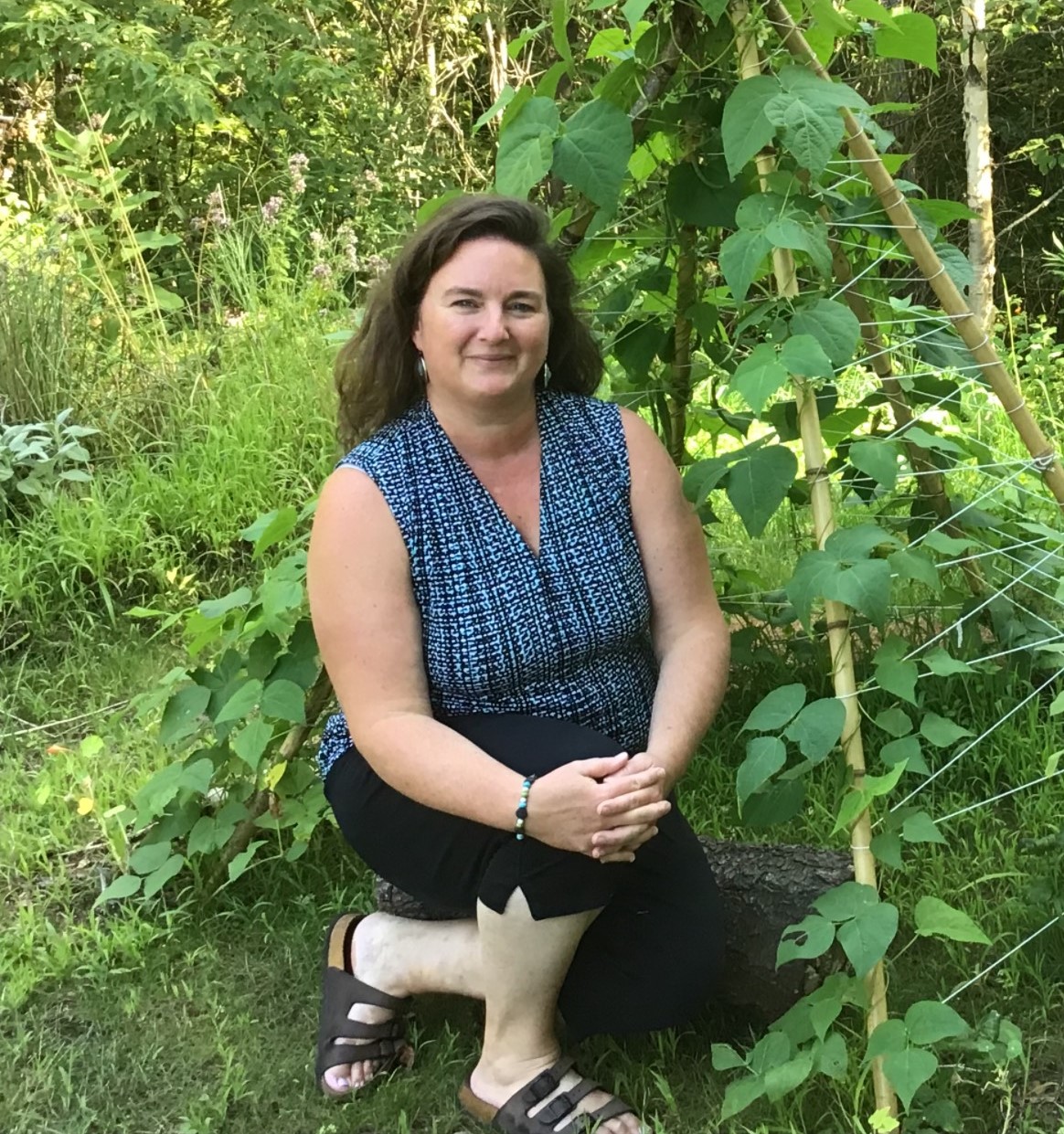 April is a Licensed Early Childhood Educator and Reading Specialist. Her bachelor's degree was earned at Delaware State University, and her master's degree was earned at University of Virginia. Her passion for lifelong learning led her to study in-depth about place-based learning, mindfulness, holistic development, nature-inspired approach to early childhood, and creating supportive learning environments for all children.
Teacher Training
Professional development offerings at the Fairbanks Museum are designed by experienced educators to provide rich science content for school teachers and non-traditional classroom educators.
Growing Outdoor Classrooms
3-credit course through Castleton University
Taught virtually by April Zajko, M.Ed.

Every outdoor classroom is as unique as the school or program that designs and builds it. Whether you are starting from scratch, transforming a traditional playground into a nature-inspired play area, or expanding an existing outdoor classroom, this course will help you define and prioritize design elements for your space. Research confirms that learning outdoors promotes child development and learning in all domains – physical, cognitive, and social/emotional. By understanding the benefits of outdoor learning, participants will discover ways to share information with stakeholders as a powerful way to communicate the value of creating nature inspired learning spaces
Course Goals
To explain the developmental benefits of learning in an outdoor classroom and create buy-in with stakeholders within your school or early childhood program.
To develop a vision map and action plan for developing an outdoor classroom that meets the need all children.
To define obstacles, develop solutions, and create a funding plan in order for the outdoor classroom to be established and thrive for years to come.
Establish or expand the outdoor classroom that meets the developmental needs of young children
Course Objectives
Through participation in this class, the student will be able to:
Recognize the differences between an outdoor classroom and traditional playground
Describe the significance of nature-based education in early childhood (preschool through 3rd grade) and name the developmental benefits from learning in an outdoor classroom.
Demonstrate ways to share information with stakeholders about outdoor classrooms as a way to communicate the value of creating nature inspired learning spaces
Explore ways to get buy-in from stakeholders and discuss ways to assemble in inner circle of supporters
Design a vision map of your outdoor classroom with multiple phases of implementation
Research ways to secure funding to build or expand outdoor classrooms
Develop an action plan for creating an outdoor classroom based on your vision and research.
Course Details
Dates: March 13 – May 31, 2023
Audience: Early Childhood Educators (PreK – 3rd grade)
Deadline to register: February 14, 2023
This online course will be taught using a FLEX model. There will be FIVE Zoom sessions that students are encouraged to attend in real time. Each session will be recorded and uploaded so students can also watch at their own pace, if preferred.
Zoom sessions will be on Monday evenings from 6:00 – 8:00 pm:  March 20, April 3, April 17, May 1, & May 15
Format: Online
Zoom for two synchronous meetings
Self paced modules of content and submission of work
Location: Online Learning Management System or Technology Tools: Zoom and Google Docs (we will not use Canvas for our course)
Cost: $1,100
Registration Information
Click here to fill out the registration form to hold your spot. (Registration is limited to 20 students per semester.)
Mail payment – Course payment of $1,100 is payable by check to the Fairbanks Museum. This is due 2 weeks from the time of registration. Please mail your check to: Fairbanks Museum, Attn: Karina Weiss, 1302 Main Street, St. Johnsbury, VT 05819
Confirmation of registration will be emailed to you once payment is received.
For additional course or registration information, please contact Karina Weiss or April Zajko.
Required Readings/Texts (not included in cost of course): Cultivating Outdoor Classrooms: Designing and Implementing Child-Centered Learning Environments by Eric Nelson, Redleaf Press