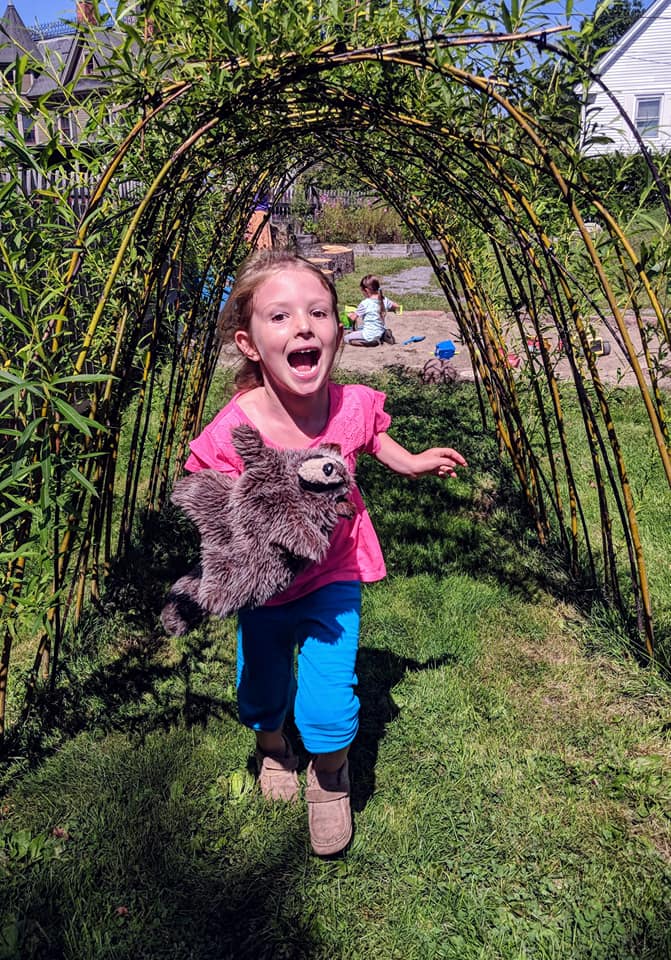 Vacation Destination
Nature-based science fun with Fairbanks educators
STEM Camps
In partnership with the New Hampshire Academy of Science
Space still available in these enriching programs:
Introduction to Scientific Research (for rising 6 – 9th graders) June 19 – 23
Applied Scientific Research (for rising 8 – 12th graders) July 10 – 28
Summer Discovery Camps
All Discovery Camps are fully enrolled. There's always a chance that plans change, and we're keeping a waiting list for kids who want to join. Please contact Karina Weiss to be placed on a waiting list.
Come discover some of the amazing biomes that make up our home planet. Take a walk on the wild side with us as we explore each brimming layer of the tropical rainforest, discover how creatures handle the extreme temperatures of the desert, and join us on safari to compare the animals that inhabit the vast grasslands of both Africa and North America.
Rainforest Rendezvous
June 26 – 30 for ages 4 – 5
July 3 – 7 (please note there is no camp on July 4th) for ages 6 – 8
From leopards sulking on the forest floor to toucans perched high in the canopy, rainforests are home to many fascinating creatures. Campers will take a deep dive into the different layers of the tropical rainforest and discover the bountiful life that lies within each.
Destination Desert
July 10 – 14 for ages 4 – 5
July 24 – 28 for ages 6 – 8
Did you know that the Sahara desert averages only about 3 inches of rain per year? Creatures living in these extreme conditions survive with little to no water, while also braving both the daytime highs and nighttime lows as the temperature shifts dramatically at dawn and dusk. In this week of camp, we will take a look at the variety of plants and animals that live in the desert, and the strategies they employ to survive there.
Grazing the Grasslands
July 31 – Aug 4 for ages 4 – 5
August 7 – 11 for ages 6 – 8
From the North American prairies where bison roam to the African savannahs where giraffes graze, grasslands can be found on six out of the seven continents on Earth. These extensive biomes are home to a wealth of wildlife, and campers will explore the relationships between the grasses, grazers, and predators.
STEM Lab: Drones & Robots
9:00 AM – 3:00 PM
Cost: $270 for members or $300 for non-members
All sessions of Drones & Robots camps are fully subscribed. If you'd like to register, please contact Karina Weiss to be placed on a waiting list.
Advanced Drones & Robots Camp
June 26 – 30 for ages 11 – 14 (only for returning campers)
In this action-packed week exploring both drones and robots, campers will dive deeper into building and programming their own creations… from scratch. Please note this camp week is only for those who have completed our Drones & Robots camp in previous years.
Drone Camp
Ages 9 – 12
July 31 – Aug 4
From yesterday's science fiction to today's science facts, we live in a world where drones are already a part of people's everyday lives. During this week of camp, each child will also get to construct and fly their very own drone! You don't need any experience with coding to join.
Robot Camps
Ages 9 – 12
NEW: July 10 – 14
Aug 7 – 11
If you could make your own robot, what would you want it to do? Come find out what you can make with some imagination and the skills you'll learn with us! You don't need any experience with coding to join, but we will be learning some of the languages used every day by robots and computers. Each camper will also get to construct a real, re-programmable robot that they will get to take home with them at the end of the week!
Franklin's Guides
June 19 – Aug 11 for ages 12-16
The Fairbanks Museum & Planetarium is looking for engaged, mature students who are ready for the responsibilities of interacting with the public in a natural history museum setting. This program is designed to give students a chance to learn what it's like to be a docent. If you enjoy science, history, animals, astronomy, and more, Franklin's Guides is the right program for you.
Our Guides will spend time in the museum, planetarium, classrooms, camps, and native butterfly house. They will greet visitors, interpret exhibits, educate, and assist with programs. June 19th to 23rd will be an orientation week, where all guides will be trained on the different locations where they will be stationed throughout the summer.
Students are expected to commit to a Monday- Friday weekly schedule, with their days starting at 10AM and ending at 4PM. Upon completion of all 8 weeks, Franklin's guides will receive a stipend of $300. We will conclude our summer fun with an overnight at the museum on August 12 to 13th.
Please contact Karina Weiss for an application or to inquire about this program. Applications must be completed and submitted by 5:00 PM, Sunday, May 21, 2023.