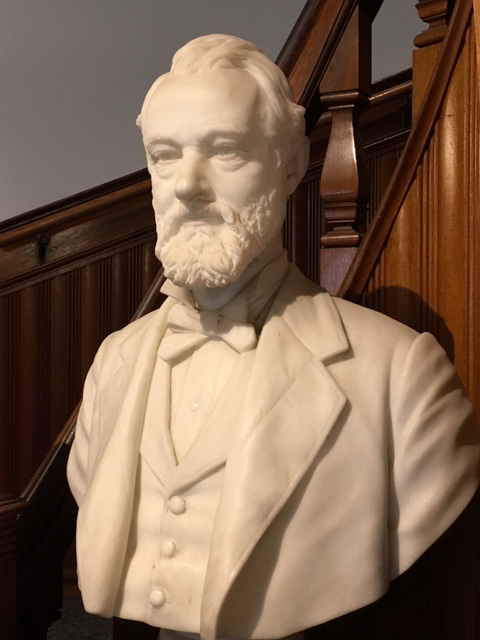 Employment
These positions are currently open.
Science Educator | AmeriCorps Member 
September 2023

This is a full-time AmeriCorps position and requires completion of 1700 hours for an average of 36 hours per week. Member will receive a living allowance of $22,100 (pre-tax) and an education award of $6,895 (pre-tax) upon successful completion of service. Other benefits include health insurance, childcare assistance, federal school loan forbearance and various training opportunities.
This position is part of the Lyndon Economic opportunity AmeriCorps Program (LEAP). LEAP is a state AmeriCorps program that places members with non-profit organizations throughout the Northeast Kingdom (NEK) of Vermont to support those organizations in expanding services that many communities rely on. LEAP members provide direct service in the form of educational programming to PreK-12 Youth in STEM subject areas and early literacy projects. LEAP supports their members through trainings and professional development opportunities throughout their service term. Position dependent upon LEAP federal funding. The Fairbanks Museum & Planetarium mission is to inspire appreciation for our place in the natural world and to motivate our stewardship of a healthy planet. The goals of this position are to inspire children about the natural world through direct service. This service includes instruction on specific subjects as laid out by the Director of Education.
Responsibilities:
Plan and implement outstanding educational experiences, with the Museum's Director of Education
During the summer, this position oversees our Franklin's Guides (12-16 year old students who are trained as docents)
Develop and present classes to preK-8th grades based on Next Generation Science Standards and STEMA requirements
Lead year-round field programs for school and homeschool groups
Create and lead interpretive tours and classes based on the Museum's collections and exhibits
Be willing to learn how to present all the educational offerings, including planetarium software and 3D printer
Oversee cam-in sleepover programs for Boy Scouts, Girl Scouts, 4-H Clubs, and Boys& Girls Clubs on weekends (not to exceed 10/year)
As needed, lead STEAM programming to preschool youth, with training from Balch Nature School staff
Lead Teacher | Balch Nature School 
June 2023

The
Balch Nature School at the Fairbanks Museum & Planetarium
is seeking a full-time Lead Teacher for the upcoming 2023-2024 school year. Balch Nature School is a five STARS nature-based preschool program serving students ages 3-5 years old. We are located on the Fairbanks Museum & Planetarium campus where Balch students and staff benefit from the myriad of museum resources. These resources include our native butterfly house, Fairbanks Museum education staff, the extensive museum exhibits, and the planetarium. The classroom itself includes a beautiful indoor space as well as a large fenced-in play yard and covered porch to spend ample time outside.
The ideal candidate will have an enthusiasm for our mission of "supporting and building on the child's innate interest in exploring the natural world" through playing outdoors and engaging children in nature based activities.
Responsibilities:
Create and implement emergent preschool curriculum that addresses the Vermont Early Learning Standards for preschool learning
Assess and document student development using a variety of tools, including Teaching Strategy Gold
Maintain positive relationships with parents and guardians, holding two conferences per year and additionally as needed
Create monthly newsletters to include classroom updates, upcoming events and curriculum summaries
Work collaboratively with the Balch Nature School Director, Assistant Teacher, and Fairbanks Museum staff
Qualifications:
Must hold a valid teaching license from the Vermont Agency of Education for early childhood education
Must have complete Vermont Orientation Training (Better Kid Care) and Protecting Vermont's Children: Reporting Abuse and Neglect
CPR and First Aid (Infant/Toddler) certification
To apply, please submit a cover letter and resume to
Karina Weiss
.
Meteorologist and Science Educator 
May 2023
The Fairbanks Museum & Planetarium is in search of a Meteorologist and Science Educator. This is a full-time position in which the duties are split between the Museum's weather and education services.
The Fairbanks Museum produces weather forecasts for the radio component of Vermont Public. Called Eye on the Sky, these forecast are part of a decades-old partnership between the Fairbanks Museum and Vermont Public.  We also supply weather forecasts to multiple radio stations and newspapers in northeastern Vermont.
Education duties will involve doing presentations in our planetarium, the only publicly accessible planetarium in Vermont.  Science classes (meteorology, weather, climate change, etc.) are also taught to groups from various schools, who regularly visit the museum on field trips.
The duties of the position roughly breakdown to 24 hours per week toward weather and 16 hours per week toward education.  Week to week, this division can vary somewhat, based on education program schedules, and the schedules of the other meteorologists. It will also be necessary to work approximately 25 additional weather shifts during the year, which are compensated above the base salary.
Strong presentation and writing skills are essential, as is the ability to work in deadline-driven environment. Preexisting astronomy knowledge is helpful; but more importantly, candidates must have an aptitude and enthusiasm for delivering science content.
The successful candidate must be willing/able to work weekends, early mornings and evenings, and be eager to live in Vermont's beautiful and rural Northeast Kingdom.
Qualifications:
Bachelor's degree from a four-year college or university in Atmospheric Sciences or related discipline.
Interest in astronomy and willingness to learn more about it.
Strong digital skills with a preference for candidates with experience using Excel, Java Script, image software, Integrated Data Viewer IDV, Notepad++ or other enhanced text editors, and WordPress.
Experience with audio recording software, such as Audacity, Adobe Audition, etc.
Responsibilities:
Prepare and produce weather forecasts.
Provide forecast information and engaging content to digital platforms.
Deliver science content to a variety of groups in the planetarium and classroom settings.
Send cover letter, resume, contact information for three references, and an audio recording to Adam Kane, Executive Director. For an application to be considered, it must include an audio file, the requirements for which are listed below. EOE.  Applications due by July 14.
Audio File Requirements
Duration: Between 85 seconds and 95 seconds.
File Formal: MP3 at 192kbps.
Content: Tell us a story. Your story can involve a wide variety of subject matter. You're free to choose the weather as your subject matter, if you like, but this isn't necessary. It is necessary that the story be developed by you, a personal anecdote, for instance. What not to do: Please don't recite from a book or article written by someone else.
Internship Opportunities
Internships offer a way for self-motivated individuals to be involved with the work of the Museum. Interns work with Museum staff on specific projects or over time to support Museum functions. The Museum cannot pay interns.
Fairbanks Museum interns work with collections, exhibits, facilities, visitor services, marketing and communications. For those interested in a more formal internship to fulfill an educational requirement, museum staff can work with you and your instructors to meet your needs.
Would an itnernship be a good step for your career? You can start the conversation by letting us know your interests and experiences in a cover letter. Please include any relevant work history or academic focus.
About the Fairbanks Museum
The Fairbanks Museum & Planetarium is located in Vermont's scenic Northeast Kingdom.  The Museum was built in 1890-91 by Franklin Fairbanks, a member of St. Johnsbury's wealthy and illustrious 19th century Fairbanks family. Franklin Fairbanks was an amateur naturalist, world traveler, and community philanthropist. With the opening of the "Fairbanks Museum of Natural Science" in 1891, Franklin Fairbanks made his wide-ranging "cabinet of curiosities" available to the community of St. Johnsbury, and to the wider region. The collections remain northern New England's most extensive natural history display, and the National Register-listed building is a splendid example of the Richardsonian Romanesque architectural style.
The Fairbanks Museum & Planetarium continues to faithfully uphold and expand upon Fairbank's vision of a public museum with a strong educational component.  The modern day mission of the Museum is to "inspire wonder, curiosity and responsibility for the natural world." The mission is accomplished through general visitation (+/- 30,000 year), school student visits (+/- 11,000 year), a public planetarium, a state-accredited preschool and a well-respected weather center which broadcasts through Vermont Public (Eye on the Sky).
Equal Employment Opportunity
The Fairbanks Museum and Planetarium is an Equal Employment Opportunity employer and will not discriminate in its employment practices on the basis of race, religion, color, sex, age, national origin, veteran status, or disability.  This policy applies to all terms, conditions, and privileges of employment, including, but not restricted to, hiring, training, placement, staff development, supervision, promotion, compensation, benefits, educational assistance, business travel, termination, reduction of force, and retirement.