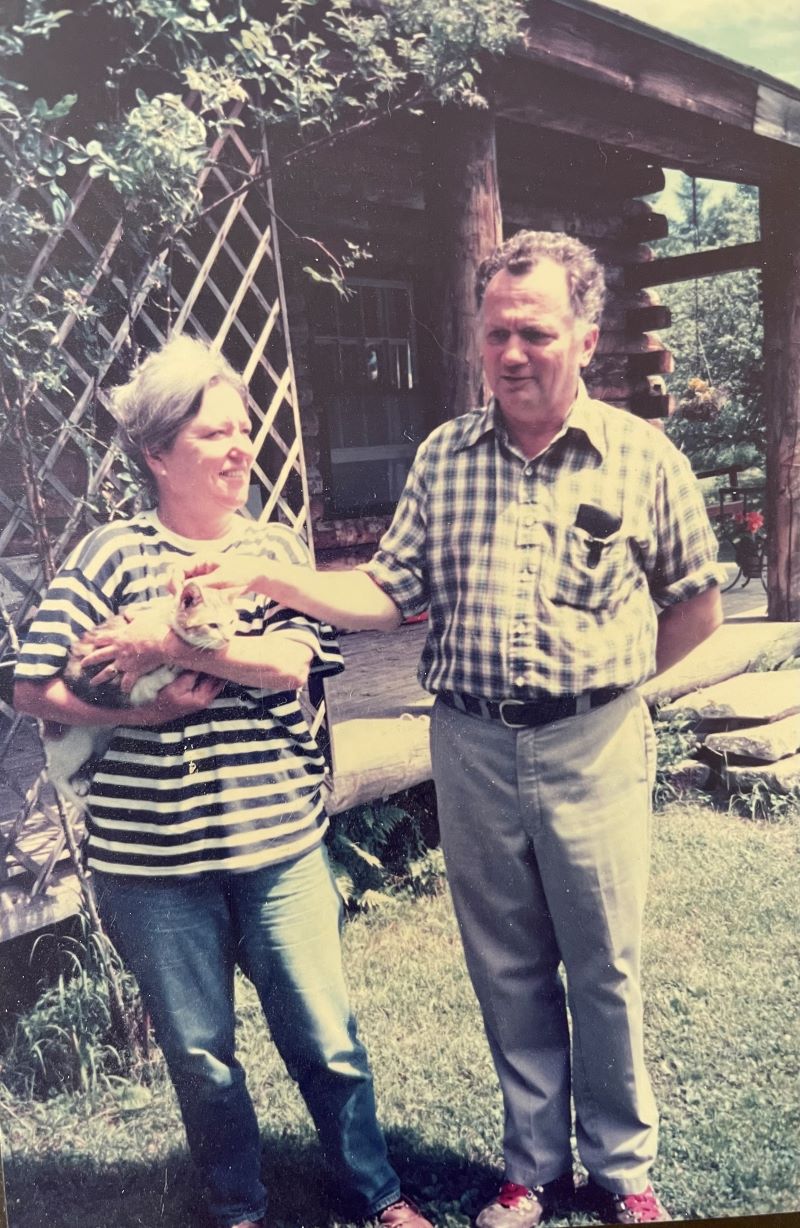 Generosity of landowners leads to creation of a new nature preserve
Fairbanks Museum will manage the land, creating opportunities for research, learning and exploration
In 2023, the Fairbanks Museum and Vermont Land Trust announced the creation of the Fairbanks Museum Nature Preserve at Matsinger Forest in Danville, Vermont. The 500+ acre parcel located near Greenbanks Hollow was given to the Fairbanks Museum by John and Barbara Matsinger in December 2022 to fulfil their vision for forest stewardship, environmental education, and community access to the natural world.
The creation of the Fairbanks Museum Nature Preserve at Matsinger Forest represents three decades of discussion and partnership between the Vermont Land Trust (VLT), the Fairbanks Museum, and John and Barbara Matsinger. In 1992, the Matsingers protected a 180-acre parcel by conserving it with the Vermont Land Trust. Since then, they have acquired adjacent parcels and partnered with VLT to conserve many of those as well for education and recreation. Today nearly 390 acres are protected with VLT. Between 1992 and 2006, the Matsingers placed conservation easements on the property in partnership with the Vermont Land Trust, while making provisions for the future use of the property for educational activities.
"John and Barbara have been exemplary land stewards, and we are thrilled to see their long-held dream come true," said Tracy Zschau, Vice President of Land Protection at VLT. "Lovers of wildlife, they began working with us in 1992 with the hope that their lands would one day support ecological research and education, and benefit the community. We are delighted to welcome the Fairbanks Museum as a partner in caring for this land."
With the gift of the property completed, the Fairbanks Museum anticipates opening Matsinger Forest to the public in 2024 pending local and state permitting, and the installation of an access driveway and parking lot.  The Museum will use Matsinger Forest for educational programs and scientific research, while establishing a trail system and facilities for non-motorized recreation. According to Adam Kane, Executive Director of the Fairbanks Museum, "The Matsinger Forest is the perfect wilderness complement to the Fairbanks Museum's curated natural history displays."
The parcel is a microcosm of biomes found in northern Vermont.  The land is dominated by northern hardwood forest, but contains vernal pools, beaver ponds, hemlock stands, meadows, and northern white cedar swamps.
The Fairbanks Museum partnered with the Vermont Land Trust to establish the Matsinger Forest. Rooted in Vermont since 1977, the Vermont Land Trust unites land and lives for the enduring benefit of people and the place we share. We have protected more than 620,000 acres of land and foster life-long connections to farms, forests, and community spaces that define Vermont.
Funding for the upkeep of the property in perpetuity has been secured through the creation of a dedicated endowment fund at the Vermont Community Foundation by John and Barbara Matsinger.