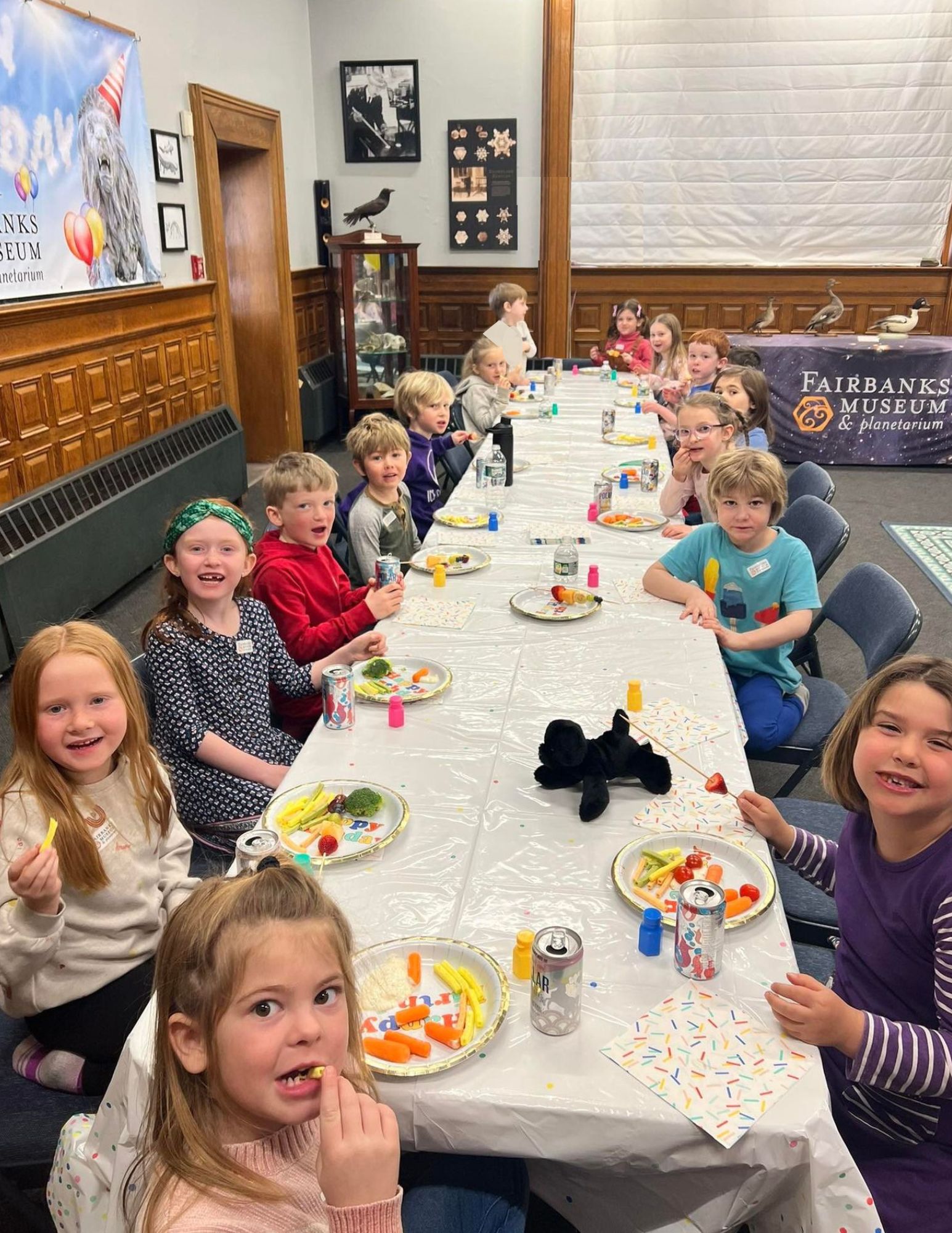 Birthdays are a blast
at the Fairbanks Museum!
We're excited to celebrate with you!
Saturday or Sunday, morning or afternoon options.
Each party includes:
2 hour private room rental
Table and chair setup
Themed tablecloths (space or dinosaurs)
Happy Birthday banner
30 minute private planetarium movie
All day access to the museum galleries
Cost:
$200 for members
$250 for nonmembers (includes Fairbanks Museum family membership)
These prices are good for up to 20 people (adults and children). There must be 1 adult for every 5 children. Additional guests are $10/person, maximum of 30 guests total.
Add on options:
Themed (space or dinos) invitations for your guests: $1/invitation
Goody bags for each child: $5/bag
Details:
Parties can be booked for Saturdays or Sundays at 10:00 AM-12:00 PM or 2:00-4:00 PM. Planetarium shows will be shown at 10:30AM for the morning option and 3:30PM for the afternoon option.
Reservation must be made at least one month in advance
Payment must be made in full to reserve date
Rescheduling or canceling must be done at least one week in advance. If not, a $25 rescheduling/cancellation fee will apply.