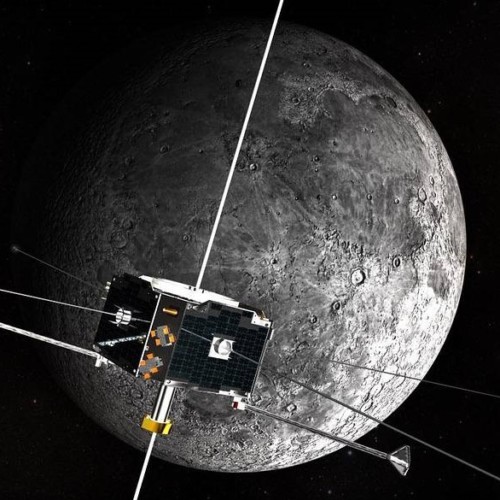 Astronomy Resources
It's easier than ever to feel like an astronomer! Try these tools at home for expert star gazing guidance.
Websites
BlueShift Areospace
BluShift® is on a mission to reduce the environmental impact of the booming new space industry. With bio-fueled hybrid rockets they are positioned to democratize access to space with dedicated and frequent suborbital and orbital launches.
American Meteor Society Fireball Logs
Saw something in your night sky and are wondering what it is? Check out the Fireball Logs at the American Meteor Society. You can narrow down the search by location and even submit your own sighting.
Astronomy Picture of the Day
Each day brings a fascinating look at astronomy, and an explanation of what you are seeing.
Heavens Above
Shows satellites overhead in real time, and keeps track of future passes of the ISS or other satellites.
Kerbal Space Program & Kerbal Space Academy
KSP is a rocketry and spaceflight simulator for PC and other systems, in which users can design, build, and launch their own rockets and spacecraft, with realistic physics. All within a family-friendly and beginner friendly interface and featuring small-green humanoids as the engineers and astronauts! One of the greatest learning tools for rocket physics and orbital dynamics. Kerbal Space Academy is an online educational series led by Das Valdez (who is also one of the Producers at NSF), which takes KSP and its use as a learning tool and makes structured lessons of space exploration out of it.
The Mars Exploration Program
This is the home page for all of the on-going missions to Mars, like the Curiosity Rover, Reconnaissance Orbiter, and exciting new missions for the future.
Mars Trek from the Jet Propulsion Laboratory
Looking to explore the topography of mars? How about the path of fictional explorer Mark Watney from the book The Martian? You can do that and more with Mars Trek.
International Space Station Google Street View
Astronauts aboard the International Space Station used on board cameras to capture  360 degree spherical images, used to make the ISS available to all on Google Street View. Explore at the link above and search for the many hidden treasures?
Discover the Universe Guides
These fun and educational NASA guides can be printed out or viewed on a mobile device. Perfect for a once a month sky viewing or the classroom. They include:
A story about the month's theme
A sky feature to observe
A try this activity!
One or more activities to explore the theme
Connect to NASA Science
Each Guide can be viewed on a computer in full color. You can also download a special "Red" edition of each Guide which features a red overlay to preserve your night vision.
Beyond the Chalkboard
Our friends at the Boston Children's Museum provide activities, enrichment, programs, and philosophy to better help children engage and explore in all topics from math, art, to space, to culture, and more.
Local Astronomy Organizations
Vermont Astronomical Society
The Vermont Astronomical Society (VAS) is a group of amateur astronomers that has been serving northern Vermont for over 45 years. Membership ranges from beginning naked-eye stargazers to advanced amateurs with home observatories and elaborate equipment.
Northern Skies Observatory
Based out of Peacham, VT, NSO is operated by the Northeast Kingdom Astronomy Foundation who work with schools and organizations to bring the science and wonder of astronomy to the northern New England area.
Astronomy Society of the Pacific
ASP provides science literacy in astronomy, curriculum, workshops, professional training, and much more to schools and organizations interested in fostering curiosity about space, science, and planet Earth.
Stellafane Observatory (Springfield, VT)
Champlain Region Model Rocket Club
Vermont Space Grant Consortium
Books, Guides, and Games
Our Museum Store has a wide selection of space science books, guides, equipment, puzzles, and games to get your stargazing in gear. Our selection is curated by astronomy experts and teachers, who make recommendations based their experiences with beginning and intermediate astronomy programs.